Winged Carousel Lion
The Winged Carousel Lion is approximately 5 ft. by 5 ft. It was designed by Joe Leonard, and is hand carved from basswood.
It was hand painted with acrylics by Liz Eustace with gold and copper leaf accesnts. It has jewels in the trappings and African Lion glass eyes.
The wings remain detachable for shipping and/or transporting.
This piece is currently available for $24,500.00
Please call (330)-527-2307 for further details.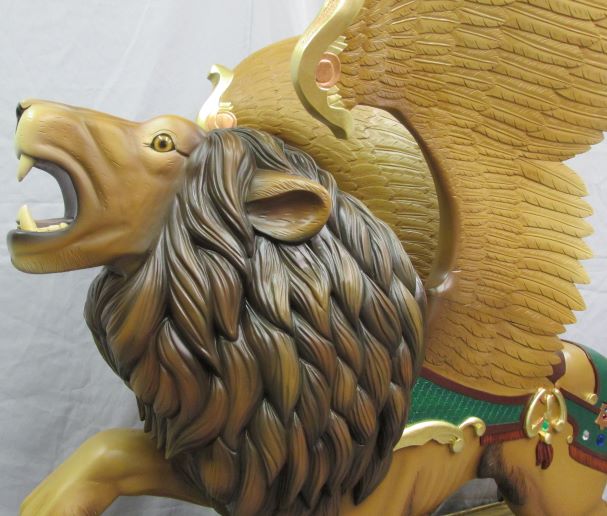 carousel horse, carving classes, carving workshops, church, pews, altar, baptismal, communion, credence, lecturn, tabernacle, furniture, woodcarve, carve, carnival, woodcarving, wood, rocking horse, rocking rabbit, poplar, maple, oak, bass wood, mahogany, walnut, hand carved, Euro Disney, Muller, Dentzel, Spielman