Biography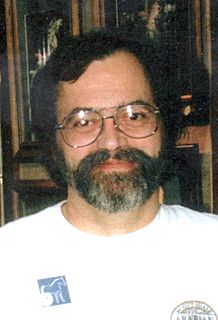 Joe Leonard was born on an Ohio farm. One of nine children, he grew up riding horses and working around farm animals. This later proved to provide the perfect background to carve his animal figures with unmatched realistic detail.
He studied commercial art at the Cooper School of Art in Cleveland, Ohio, and graduated in 1970. Following graduation he did free lance art, design, illustration and 3D work for a variety of ad agencies. He and some classmates then opened their own studio. During this time he began to dabble in woodcarving and got the opportunity to do some restoration work on an antique carousel for a customer. This ended up evolving into a career.
Joe currently works out of his studio in Garrettsville, Ohio where he designs and carves one of a kind wooden treasures for customers all over the world. His most gratifying work to date was the design and carving of the 17 outside row armored horses for the Euro-Disney carousel in Paris, France.
Joe has been carving for over 28 years. Be it a carousel horse, an architectural piece or a piece of fantasy art, each is a masterpiece. Joe Leonard's craftsmanship and attention to detail is second to none and his pieces are sought after by both National and International collectors.
arousel horse, carving classes, carving workshops, church, pews, altar, baptismal, communion, credence, lecturn, tabernacle, furniture, woodcarve, carve, carnival, woodcarving, wood, rocking horse, rocking rabbit, poplar, maple, oak, bass wood, mahogany, walnut, hand carved, Euro Disney, Muller, DenDentzel, Spielman