Magnetic Bookmarkers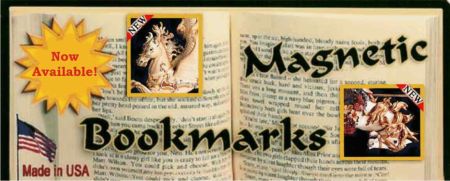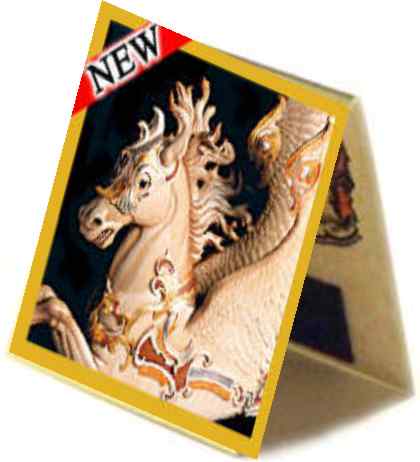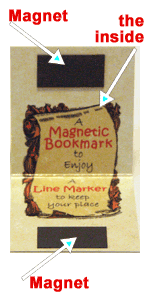 Why these are the BEST BOOKMARKS!
1) Because they have two magnets, they clip FIRMLY to the page.

2) You can MARK A LINE by placing them on the side of a page.

3) You will NOT LOSE your bookmark or your marked page.

4) Makes for a PERFECT INEXPENSIVE GIFT.

5) Most VIBRANT COLORS and framed in a gold foil frame.

6) Can be included in letters or cards, very LIGHT WEIGHT.

7) UNIQUE IN DESIGN and can be used with ONE HAND.

8) LAMINATED for durability and printed on QUALITY STOCK.

9) PROUDLY DESIGNED and MANUFACTURED IN THE USA.
carousel horse, carving classes, carving workshops, church, pews, altar, baptismal, communion, credence, lecturn, tabernacle, furniture, woodcarve, carve, carnival, woodcarving, wood, rocking horse, rocking rabbit, poplar, maple, oak, bass wood, mahogany, walnut, hand carved, Euro Disney, Muller, Dentzel, Spielman